• Wednesday, June 18th, 2014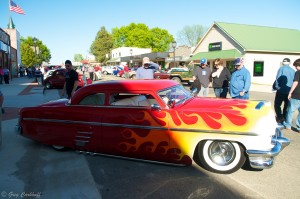 Enter your antique automobiles in the 20th annual Antique Auto Show, which will be featured at Lakefest in Clarksville on Saturday, July 19, at Century 21 On the Lake (412 Virginia Avenue) and the lawn areas adjacent to realty office. Great trophies will be made in the categories of
Hard Luck Story,
Oldest Vehicle,
Longest Distance Traveled,
Diamond in the Rough and
The most important trophy of the show; Tom Lilly BEST IN SHOW Award.
Among those who have registered their vehicle in the show, there will be two prizes of $50 each that will be given away that afternoon.
To register your vehicle for the show, complete a registration form (available at Century 21 On the Lake or at the Chamber Office or Click Here to Download/Print) and return with the $10 fee prior to festival or $20 day of the show. The application can be mailed out or faxed to those interested in participating. For more information about registering your vehicle for the show, contact Century 21 On the Lake (434-374-2279) or the Clarksville Lake Country Chamber of Commerce (434-374-2436) or HERE.