Posted: Tuesday, June 20th, 2017
The arts & crafts show is juried and the jurors have been kept busy reviewing applications and photographs since early in February. It is a packed house this year with over 200 vendors ranging from Crafts, Food, Non-profits & Retail items. Vendors this year are coming not only from Virginia, but also other states: Florida, Ohio, North and South Carolina, Alabama, Maryland, Pennsylvania & Georgia.
The crafters have been extremely active in applying for this year's show. We have lots of new & exciting booths this year, from amazing woodworkings, acrylic and oil paintings, pottery, leather products, birdhouses and garden accessories, carvers and sculptures, personalized jewelry, items to be personalized on the spot, pain relief jewelry, photography, clothing, home accessories and even homemade pet food & attire… just to name a few.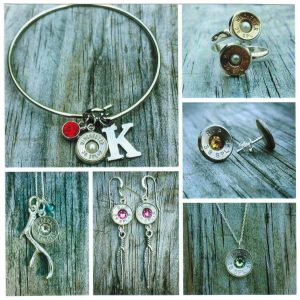 We have great things for the kids from treasure mining to Disney characters, face painters, character balloons & water slide, pony & amusement rides.
There will be no shortage of food vendors and we have some new and exciting food trucks vendors this year ranging from baked Argentinean empanadas, Fully Loaded Fritters, South of the boarder offerings, BBQ on Waffles, crab cake sandwich, to our usual Asian, Seafood, Mediterranean, Greek & your All-American choices too! There will be special items such as along with all the other fair favorites. For the sweet tooth, Sweet Frog is back, along with aa new ice cream vendor Hears the Scoop offering Premium Hand-dipped ice cream, also every kind of funnel cake you can think of which they have evolved into all the toppings and flavors a sugar lover could only dream about. There will be deep fried candy bars, & Oreos to icees, smoothies & popsicles. Cheesecake on a stick anyone? Smell the aroma of kettle corn, popcorn, cotton candy & more! All here on Saturday.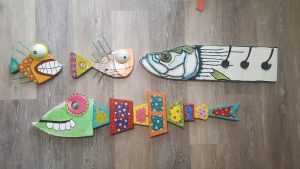 Lake Country Satellite is helping this year with Wi-Fi for the event and US98 & 3WD REWIND will be doing live remotes throughout the day! Disney Characters will be here for a short time from 10:30-1:30, so don't miss them performing at the United Country Realty Stage. Virginia Avenue from Second through Fourth Street will not re-open at 5 pm so we have about 25 vendors opting to stay until the fireworks, so come on down any time of day. If you want to keep up with all activities, details & more of who is coming to Lakefest, go to our Lakefest Event page on Facebook to view our daily post on updates and information.
Check out all the updates via our Facebook Page or search our website for all the info.