• Wednesday, August 05th, 2015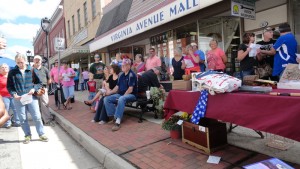 Come and celebrate the fall season the first weekend in October at the Annual Harvest Days Festival!
The 20th annual Harvest Days Festival will bring a major celebration to Virginia's only lakeside town on October 2nd & 3rd. The event will reap a list of activities of things to do for the whole family!
Friday

Night

Friday night starting at 7pm we will be hosting the Oktobefest Beer Garden, with live music, fall & domestic beer & food. This event will be located at Alternate RAIN LOCATION: 71 Saw Mill Road, off of Noblin Farm Road, (road) on the East side of Southside Marine.  Admission at the gate will be $5. Food & beer will be available for purchase with ID, beer is $3 per beer. This event is for 21 and over.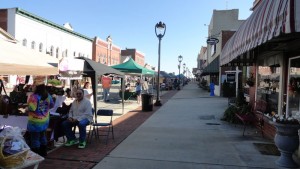 Harvest Days Festival Pumpkin Painting Early Saturday the vendors will line the streets facing the storefronts and sidewalks along Virginia Avenue offering seasonal crafts, specialty items, antiques, collectibles and antiquities (items of an era) from 9 am to 3 pm. In addition to the vendors, the one-of-a-kind specialty shops and restaurants will offer specials throughout the downtown area, enjoy our annual fundraising auction at high noon! Rain location for the auction will be inside the town council quarters next to the Great Wall Restaurant.  The games & crafts for the kids will move if rained out, inside the old House of Prayer church upstairs.  Hayrides will still be available if not down pouring.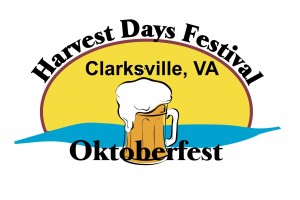 RAIN or SHINE!! Come out and enjoy the beautiful autumn weather and the activities that are available. If we have to we will have vendors located indoors at the old House of Prayer Church located at the corner of 4th & Virginia Avenue across the street from the Lake House Restaurant.
The event is opened to the public and there is no admission charge. This year the festival will continue into the late afternoon & evening, 5 pm-9 pm with the Lake Country last Cruise-in for 2015. Harvest Days Festival is hosted by the Clarksville Lake Country Chamber of Commerce. For more information contact us or call (434) 374-2436  or check out the schedule of events on our facebook page. If you would like to be a vendor please fill out our Rules & Application Sheet.