• Monday, October 17th, 2011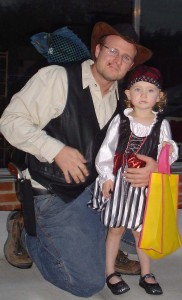 Monday, October 31st, from 5:30-7pm Downtown Clarksville Virginia will be hosting Trick or Treat the Streets! There will be 33 merchants and civic organizations participating, all dressed up in their costumes and handing out treats from 2nd Street to 8th Street.  All children up to age 12 are encouraged to participate; each must be accompanied by a parent or responsible adult. Please, no masks are to be worn by those 12 years of age or over.
Other sites that will be trick or treating at the same time will be the Clarksville Family Practice (115 College Street) and MeadowView Terrace (184 Buffalo Road). (View/Download a Trick or Treat the Streets Map HERE)
So, come out, bring the kids and enjoy this safe, family friendly environment. See you on the streets!