• Tuesday, June 20th, 2017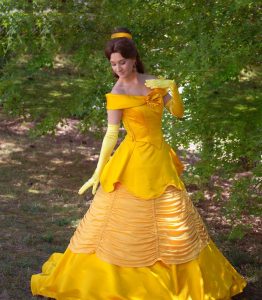 Just for the kids, we are happy to announce that we are bringing a few special guests appearances back again to this year's event! They will be here for a limited time during the festival, so you won't want to miss them!
Belle is beautiful outside and in, and she knows that true beauty means being kind, helpful, patient, and caring. She loves to read and use her mind, and she uses her quick thinking to help out whenever she's needed. She's a strong-willed young lady who puts her family and friends first. Belle is looking forward to coming to LAKEFEST, she will charm you with her inner beauty and strength.
We also will have special appearances from Mickey Mouse!
Celebrating 40 years along with us is Star Wars! So Princess Leia & the Jedi plan to come party with us as we both celebrate 40 years and we have heard rumors Darth Vader & his Stormtrooper will be there too.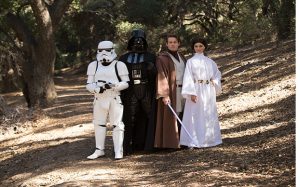 Princess Leia Organa is true royalty in the eyes of her friends. She's a great leader and a hero of the Rebel Alliance. She's smart, spunky, and determined, and she never stops fighting for what she believes in. She helps whenever she's needed and fights whenever she must.
The Jedi are masters of the Force, and they use their knowledge of it to defend peace and justice throughout the galaxy. Their strength in muscle and mind is incredible, and they fight with great skill when it's necessary. They will be traveling to LAKEFEST looking for ways to stand up against the dark side.
Darth Vader is a powerful Sith Lord with power over the dark side of the Force and a talent for choking anyone who challenges him. His skill in the Force makes him a difficult opponent for the Jedi, and his cruelty is well-known throughout the galaxy.
Stormtroopers are the grunts of the evil Empire and First Order. They answer to the Dark Lords of the Sith, carrying out their orders without question. They are a vital part of their masters' vile plans. Stormtroopers may have weak minds and terrible aim, but they can be daunting opponents. Jedi should use caution if they encounter Stormtroopers at LAKEFEST
Performances will be at United Country Realty stage from 10:30-1:30 pm on July 22nd. Each set of Characters will perform at specific times and while they aren't on stage they will be walking through the crowds. Specific times for performances will be announced at a later time.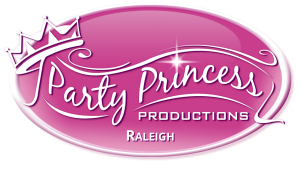 Party Princess Productions provides high-end birthday party character entertainment, princess parties, superhero parties and many other character themed parties. Specializing in singing princesses, we also provide a wide variety of other characters. Our custom costumes and quality performers ensure the most authentic performance in town. Our characters face paint, sing, play games and take pictures! Our birthday party character entertainment is the perfect addition to your next party or event!