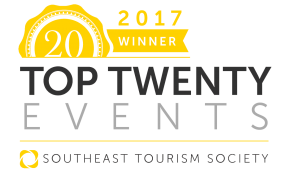 Voted by the Southeast Tourism Society in 2017 as "One of the Top 20 Festivals In The Southeast", LakeFest (as it is known locally) attracted nearly 60,000 visitors in 2016 to view hundreds of attractions including hot air balloons, arts and crafts, live entertainment including music and dancing, great local and ethnic food, and the traditional 'Gathering Of The Boats' and fireworks show!
Antique Auto Show
20+ Food Vendors!
5k Run Reigster Here
Fireworks over the Lake
Juried Arts & Crafts Show
Children's Entertainment & Activities
Helicopter Rides
Sand Sculptors
Live Bands on Stage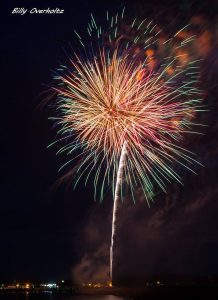 Mark YOUR calendar and make this the year to come, experience the fun at our 41st annual event and experience the wonder and fun of LakeFest – you'll be glad you did! Join us July 19-21st, 2018.

Sponsors
The 2017 Virginia Lake Festival would not be possible without the generous support of these wonderful sponsors. We salute our sponsors of Lakefest and all their support of the Clarksville Lake Country Chamber of Commerce. Please click any of the logos below to visit our generous sponsors!

This year's ADMIRAL SPONSOR is: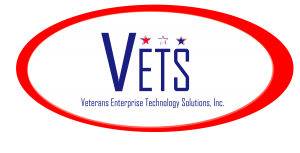 Headquartered in Clarksville, Veterans Enterprise Technology Solutions (VETS), Inc. is an award winning provider of Information Technology, Operations Support, Training, and Back Office support services to numerous government and commercial customers. VETS is proud to call the Clarksville area our home.
This year's CAPTAIN SPONSORS are:

With AmeriGas, you get more than just a propane supplier—you also get a propane expert and partner. Since 1959, our vision has been to provide you with the safest, most reliable and most responsive propane service in the nation. We offer World-Class Safety, Automatic Delivery, 24-hour Emergency Service, Certified Technician Training, Dedicated Employees, Customer Referral Awards, Full Propane Service, Online Support and Payment, and industry leading technology to help better serve you.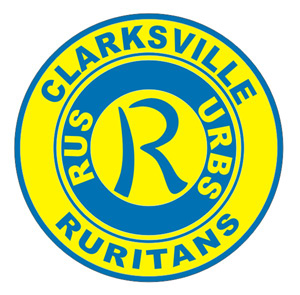 Directly benefits over 50 local organizations and service projects including the Fire Department, Rescue Squad, Library, Project Care For, College Scholarships, etc. Fund-raising efforts include weekly bingo games, Brunswick Stews and the Thrift Shop Plus. The latter is open every Friday (9 am-5 pm) and Saturday (9 am-3 pm) and offers a large variety of good quality merchandise. Donations of useable merchandise may be made during the above hours. A dance is held every Friday (7:30-10:30 pm) and provides safe and enjoyable entertainment in a non smoke and alcohol environment. Clarksville Ruritans meet monthly at 7 pm on the third Monday at the Clarksville Community Center. Guests interested in joining the Ruritans are welcome at these meetings.
This Year's COMMANDER SPONSORS ARE:

Benchmark Community Bank is with you for all the ages, stages, events, and special occasions life brings.
Stop by our Clarksville branch at 133 College Street where we go the extra mile for our customers every day.
At Benchmark, we're "With you for Life!"

HCD provides only the highest quality medical supplies and products. We carry thousands of quality medical supplies from the leading providers in the industry. We deliver what you need within one to two business days, through our national distribution, right to your door. Orders are confidential and secure; we will always protect your information and your order will be shipped discreetly and anonymously to your doorstep. Covered supplies are shipped at no charge. We will even reach out to you when it's time to reorder your supplies!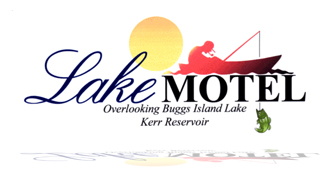 101 Virginia Avenue, Clarksville. Overlooking Bugg's Island Lake. Executive suites, honeymoon suites and king rooms available. Swimming pool – micro-fridges, cable TV. Efficiencies are adjacent to motel. Floating dock, fish cleaning tables, deck overlooking lake, nice beach area. Additional parking for boats with electrical outlets. Free continental breakfast. The Lamplighter Restaurant & Lounge is adjacent to the motel. Across the Lake from Occoneechee State Park. Free wireless Internet access. Sell Hunting and fishing licenses.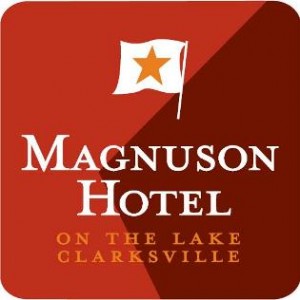 103 2nd Street, Clarksville. Overlooking Bugg's Island Lake. Offers 70 rooms with microfridge, in room coffeemaker, hair dryer,iron and iron board, data port and free continental breakfast. Conference room for groups up to 100 people. Outdoor swimming pool for your summer comfort and relaxation. Extended parking with electrical hook-ups. McDonalds and fine dining at the Lamplighter Restaurant & Lounge are within 500 feet. Children 16 and under are free. **Free High Speed Internet Access**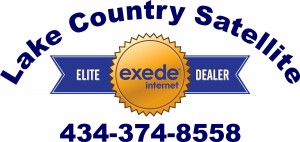 Lake Country Satellite will once again provide free WiFi access along Virginia Ave from McDonalds up to Coopers Landing. We have spent thousands of dollars on new technology that should greatly improve our signal quality and expand our coverage area. In addition we will once again provide the misting tent next to Hite's Clothing. We are looking forward to a great Lakefest 2017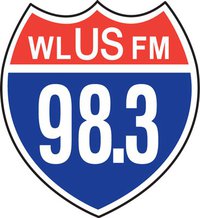 US 98.3 FM www.US983.com WLUS-FM Clarksville/Henderson/South Boston NC-VA.The Most Country Music, Guaranteed! 95.3 WHLF-FM South Boston/Roxboro VA-NC. Today's soft rock favorites. Rewind 101.9 South Hill/Norlina/Lake Gaston VA-NC. Enjoy the Greatest Hits of All Time . . . the biggest hits by the greatest artists of the 60s, 70s and 80s, & 1045 the Dan-Classic Hits of the 70s and 80s!
McDonald's of Clarksville, 200 Virginia Avenue. Fast food. Located at the foot of the Highway 58 business bridge. Easily accessible from town dock.
2204 Wilborn Avenue, South Boston. Sentara Halifax Regional Hospital has over 1100 employees and serves acute-care and skilled-care patients, outpatients and long-term care residents. Its acute-care facility, Sentara Halifax Regional Hospital, is accredited by the Joint Commission on Accreditation of Healthcare O

rganizations (JCAHO) and has over 100 physicians representing 28 specialties on its medical staff. Sentara Halifax Regional is also affiliated with two family medicine practices in Mecklenburg County.
This Year's OFFICER SPONSORS ARE: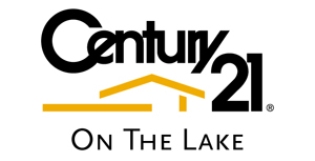 412 Virginia Avenue, Clarksville. Real Estate and Vacation Rentals. Come for a VACATION and Stay for a LIFETIME! SOVA and Lake Country Specialists for homes and lots both on and off Buggs Island/Kerr Lake, acreage, condos, commercial, plus vacation rentals. Let our TEAM Work for YOU!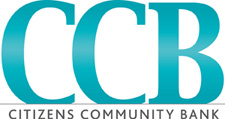 You'll Love Banking Here!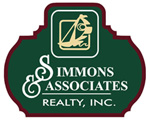 311 Virginia Avenue, Clarksville. Real estate and long-term rentals. Simmons and Associates Realty have been guiding homeowners to their dreams in Southside Virginia's Lake Country for more than thirty years. When it's time to find your home in Clarksville, Mecklenburg County, or anywhere in the Kerr Reservoir-Buggs Island Lake area, it's time to call Simmons and Associates! Our listings include waterfront homes and home sites, condominiums, homes in the historic towns of Clarksville, Boydton and Chase City, as well as countryside living in Mecklenburg and surrounding counties.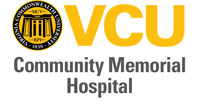 125 Buena Vista Circle, South Hill. Founded in 1954, VCU Community Memorial Hospital (VCU-CMH) is a not-for-profit health care facility governed by a voluntary, elected Board of Trustees. VCU Community Memorial Healthcenter, planned and built by the people of Brunswick, Lunenburg and Mecklenburg Counties. Today, VCU-CMH is licensed for 260 beds and provides a wide array of in-patient services, including acute care and long-term care along with many outpatient programs such as home health, hospice and many others. Since our inception, we have grown to be one of the area's largest employers with approximately 800 employees, 200+ volunteers and 85 physicians, representing 30 medical specialties, on staff.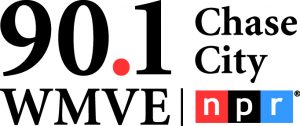 WCVE (90.1 FM) serves Mecklenburg County and surrounding localities in Virginia and North Carolina with NPR News and local news from across the Commonwealth to the State Capitol in Richmond to Southside Virginia. Popular programs include Morning Edition, All Things Considered, Performance Today, Classical Music, Jazz, A Prairie Home Companion, This American Life, and Wait, Wait, Don't Tell Me.
602 Virginia Avenue, Clarksville. Weekly newspaper. Published every Wednesday; circulation 17,800. Office Hours: Monday: 9:00 AM – 4:30 PM Tuesday: 9:00 AM – 4:30 PM Wednesday: 9:00 Am – 12:30 PM Thursday: 9:00 AM – 4:30 PM Friday: 9:00 AM – 4:30 PM.

850 E. Second Street, Chase City. The News Progress is published each Wednesday.

For more than 80 years, we've helped America rediscover a dream that's as old as America itself; love of the land, and the dream of owning property. You're invited to contact United Country Virginia Realty, of Clarksville Virginia. We can save you time and money in locating Virginia Real Estate throughout the counties of Mecklenburg, Charlotte and the areas that surround Clarksville Virginia and Halifax in southern Virginia and also throughout northern North Carolina.
This Year's 1st MATE SPONSORS ARE:
Blue Ridge Beverage Co., Inc. is one of the largest, full-service wholesale beverage distributors in Virginia. Headquartered in Salem, Virginia, Blue
Ridge Beverage distributes beer, wine and non-alcoholic beverages throughout a 49-county, 16-city region from five operating divisions with facilities located in Salem, Waynesboro, Lynchburg, South Boston and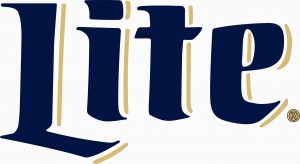 Abingdon, Blue Ridge Beverage and its 400 valued employees service over 4,000 retail customers including supermarkets, convenience stores and restaurants. Blue Ridge Beverage's objective is to provide the most experience, efficient, sophisticated, full-service beverage distribution model for beverage suppliers to achieve and sustain their brand objectives in Central and Southwest Virginia.

1002 Virginia Avenue, Clarksville. Home of "Lifetime Free Checking" and other great banking advantages including customer friendly hours.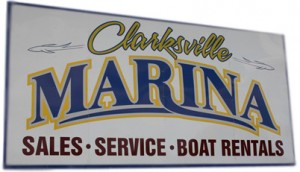 411 4th Street, Clarksville. Serving Clarksville for more than 34 years, the Clarksville Marina offers a Gas dock, slips, general store and Pontoon boat rentals. We also sell new and used pontoon boats powered with Evinrude E-Tec Motors.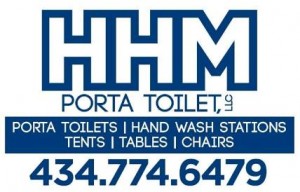 HHM Porta Toilet LLC offers premium quality portable toilet rentals, portable sink stations, tent, table and chair rentals for economic rental prices.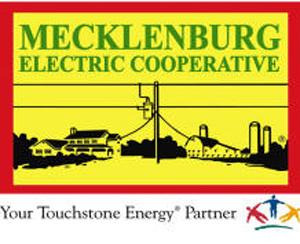 Electricity Service Provider.

Moore's Chevrolet, 7459 Highway 58 Business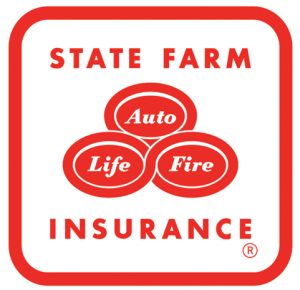 Insurance and financial services. State Farm Mutual Automobile Insurance Company® is the largest auto insurer in the U.S. since 1942. About one of every five cars on the road is insured with State Farm. State Farm Mutual Automobile Insurance Company is a mutual insurance company and as such does not have any shareholders. State Farm Mutual Automobile Insurance Company is also the parent company of several wholly-owned subsidiaries that provide property and life insurance, banking products and mutual funds.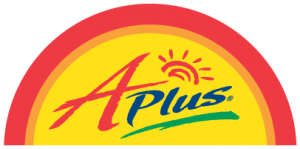 "Your Lakefest Cooling Station located at 402 Virginia Ave. Come enjoy covered seating, misting fans, doggie drinking pools, & sprinklers for the kids."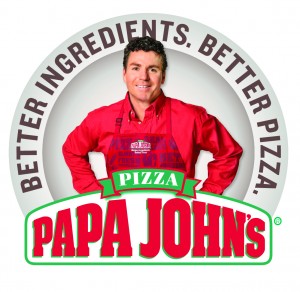 NOW DELIVERING!
8188 Hwy 15, Clarksville, Va…..434-374-9878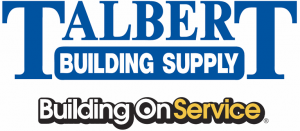 Talbert building supply is proud to serve Southside Virginia! We take into consideration the needs of the local contractors as well as the local home owners and highly value the business from both. Our products range from garden supplies, home cleaning products , automotive lubricants to anything you would need to construct a home. Please stop in and check us out at 11799 HWY 15 Clarksville, Va 23925. Monday-Friday 7-5 Saturday 8-12.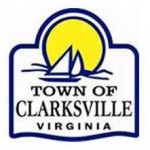 321 Virginia Avenue. Welcome to Virginia's Only Lakeside Town! Clarksville was the first incorporated town in the county of Mecklenburg. We hold the World's record for Largest Blue Catfish caught here at Buggs Island Lake/Kerr Lake. We are lakeside the largest lake in Virginia and currently are the only place in the world that have the Hydro glow fishing lights installed on our business bridge for the fisherman.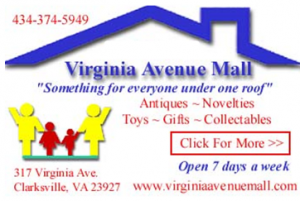 Something for Everyone!
This Year's Helmsmen Sponsors ARE:
Clarksville Auto Supply
Matthews Sanitation Services, LLC
This Year's Deck Hand Sponsors ARE:
Absolute Contracting & Development
Carol & Ed Brown
Charles Anderson Lawn Care Service Diamond & Associates Real Estate
Karin Kuhn
Lanco Paving
Wild Blue Travel