• Tuesday, May 31st, 2016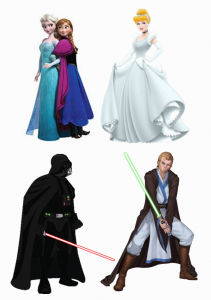 We are excited to announce that we have a few special guests appearing for the kiddos at this year's event! To cool things down during the hot summer months we have asked Elsa & Anna from Frozen to come entertain us along with another famous princess…Cinderella and not just princesses we also have the Star Wars battling duo Darth Vader & Jedi!  They will be here for a limited time during the festival, so you won't want to miss them!
Queen Elsa and Princess Anna are a lovable pair of sisters who impress every little princess and prince. They delight in going to parties and bringing their charm and warmth everywhere they go. They've broken through thick ice together and share a true sisterly love that can't be defeated. These sweet sisters of Arendelle will share their kindness and courage with you.
Cinderella is always the center of attention wherever she goes. It's no wonder that everyone loves her; she's smart, graceful, patient, and kind. She knows the importance of positive thinking and always follows her dreams.
Our princesses will paint simple designs, with a dash of glitter, on any child who would like one! They plan to sing and tell stories and if time allows, to teach the young princesses how to walk, talk and act like a princess. Who better to show them than the princess herself!
When the Princesses are off stage and walking around the crowds you will see the dueling duo, Darth Vader & Jedi from Star Wars!
The Jedi are masters of the Force, and they use their knowledge of it to defend peace and justice throughout the galaxy. Their strength in muscle and mind is incredible, and they fight with great skill when it's necessary.
Darth Vader is a powerful Sith Lord with power over the dark side of the Force and a talent for choking anyone who challenges him. His skill in the Force makes him a difficult opponent for the Jedi, and his cruelty is well-known throughout the galaxy. But he's not all evil; beneath the dark exterior is a sad man with a heartbreaking history.
These two will battle and you will learn how to fight the bad guys with the best JEDI teacher around! They'll learn hands on what it takes to fight crime and save the world!
Performances will be at United Country Realty stage from 10:30-1:30 pm on July 16th. Each set of Characters will perform at specific times and while they aren't on stage they will be walking through the crowds. Specific times for performances will be announced at a later time.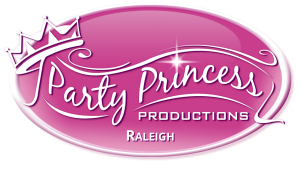 Party Princess Productions provides high-end birthday party character entertainment, princess parties, superhero parties and many other character themed parties. Specializing in singing princesses, we also provide a wide variety of other characters. Our custom costumes and quality performers ensure the most authentic performance in town. Our characters face paint, sing, play games and take pictures! Our birthday party character entertainment is the perfect addition to your next party or event!