• Tuesday, October 13th, 2015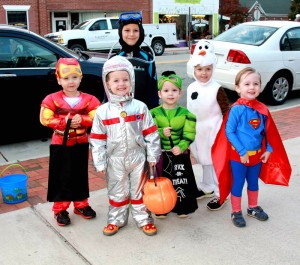 Friday, October 30th, from 5:30-7pm Downtown Clarksville Virginia will be hosting Trick or Treat on the Avenue! It's a the safe & fun way to Trick or Treat and great way to load up on those sweet treats!
Spooky NEWS is that the street will be CLOSED this year, so there be a lot of extra fun this year!!
Over 40 merchants and civic organizations will be participating and most will be all dressed up in their costumes and handing out treats from 2nd Street to 8th Street. All children up to age 12 are invited to this Spooktacular event; each must be accompanied by a parent or responsible adult. Please, no masks are to be worn by those 12 years of age or over.
Back again this year, we will have an outdoor movie night, starting at 7:30 pm, at the corner of 5th and Virginia Avenue. We will be featuring the movie, Under Wraps! more details to come.